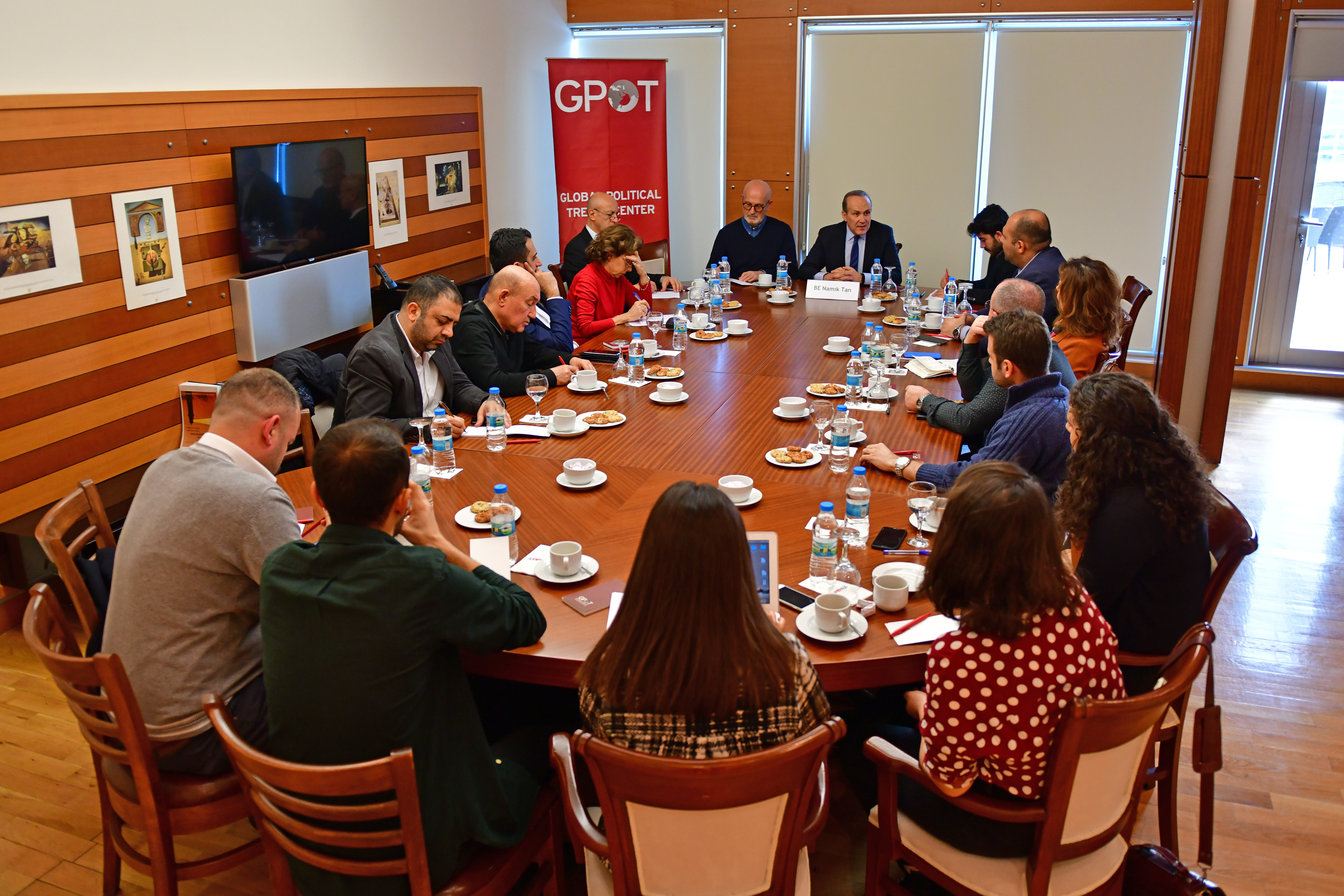 GPoT Talks IV – February 7, 2020
Ambassador (R) Namık Tan, who was Turkey's Ambassador to the Washington D.C from 2010 to 2014, welcomed as a guest of honour at the fourth series of GPoT Talks. At this meeting, which was open to a limited number of participants, Mr. Tan addressed a speech on "Turkey-US Relations". In the meeting, which was in an interactive tone, the past, present and future of Turkish-American Relations were discussed.
2010-2014 yılları arasında Türkiye'nin Washington Büyükelçisi olarak görev yapan Büyükelçi (E) Namık Tan, GPoT Söyleşileri serisinin dördüncüsünde onur konuğu olarak ağırlandı. Sınırlı sayıda katılımcıya açık bu toplantıda Sayın Tan, "Türk-Amerikan İlişkileri" üzerine bir konuşma gerçekleştirdi. İnteraktif bir tonda seyreden toplantıda, Türk-Amerikan İlişkilerinin dünü, bugünü ve yarını masaya yatırıldı.